About Us
Executive Profiles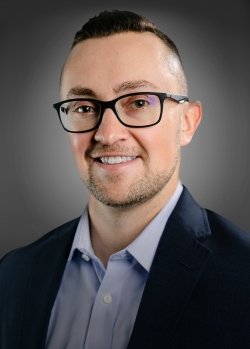 Wes Bailey
CEO
Wes Bailey joined 4Wall in 2003 as a shop technician, working at 4Wall while attending college. Early in his career with the company he joined the asset management team and assisted with inventory control and the creation of the company's inventory database.
In 2007, Wes assumed the role of Director of Marketing for the company, spearheading the rapid growth of UsedLighting.com into a true e-commerce platform while also driving marketing efforts for 4Wall as a whole.
After being promoted to VP of M&A and Product Strategy in 2015, Wes took charge of standardizing product strategy and operational standards for the company while also leading deal sourcing and integration for 11 acquisitions in under three years. In 2018 he was named President and COO of the company and took charge of day-to-day operations, product strategy and infrastructure prior to assuming the role of CEO in 2020.
Having a diverse background working in multiple parts of the company influences how Wes approaches his role as CEO, where he continues to oversee daily operations globally for 4Wall.
Wes received his undergraduate degree from the University of Nevada Las Vegas and is also a graduate of the Stanford Graduate School of Business Executive Leadership Development program.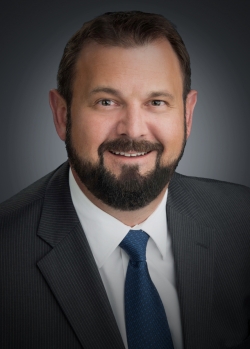 Jeff Lassiter
CFO
Jeff Lassiter joined 4Wall in 2022 as the Chief Financial Officer. Jeff's CFO experience includes multiple private equity-backed companies spanning Aerospace & Defense, Industrial Manufacturing, and Engineering Services markets. His experience includes portfolio companies backed by Admiralty Partners, Pritzker Group, Veritas Capital, and Carlyle Group. Jeff also has experience with operations management, serving as the COO for SolAero Technologies Corp. for 2 years from 2016 to 2018, where he was responsible for operations at 3 locations and oversaw the consolidation of multiple manufacturing sites in California and New Mexico. Additionally, Jeff brings experience in mergers and acquisitions as well as capital markets financing from his time in corporate investment banking at both Deutsche Bank and Houlihan Lokey.
Jeff obtained a bachelor's degree in Electrical Engineering from UCLA, a Master's degree in Electrical Engineering from USC, and an MBA from UCLA Anderson School of Management.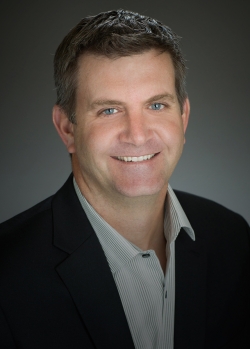 Dan Abdalla
CMO
Dan Abdalla joined 4Wall in 2015 as VP of National Operations where he assisted the development and implementation of 4Wall's business infrastructure. In 2017, Dan was promoted to his current role of VP of Sales & Marketing where he is responsible for planning, developing, implementing and monitoring the overall revenue generation and marketing strategy.
Prior to joining 4Wall, Dan served as Associate Athletic Director for the University of Nevada, Las Vegas, where he played a leadership role in multiple prominent public/private development projects including the Las Vegas Stadium, to be completed for the 2020 NFL season, and the $70M Thomas & Mack Arena renovation. Additionally, Dan set the strategy and oversaw the team responsible for the department's private funding efforts.
Dan received a B.A. degree from the University of Nevada, Las Vegas and is also a graduate of the Las Vegas Chamber of Commerce Leadership Las Vegas program. He currently serves on the Board of Directors for the Las Vegas YMCA and is a Board of Trustee for the Southern Nevada Sports Hall of Fame.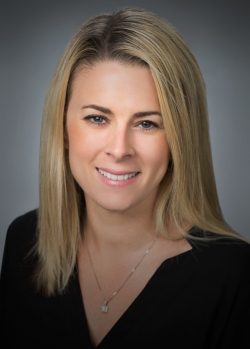 Lindsay Desautels
Senior VP of Human Resources
Lindsay Desautels joined 4Wall in 2016 as VP of Human Resources. Her day-to-day responsibilities include overseeing the people strategies with a focus on developing and executing recruiting, talent acquisition and employee relations strategies that represent the organization's culture and values. As a member of the executive team, she oversees HR strategy, programs and initiatives that enhance the employee experience and partners with leaders across the organization.
Lindsay has over 15 years in HR leadership with experience in acquisition integrations and improving HR processes. Prior to 4Wall, Lindsay served as Director of Human Resources for William Hill, where she integrated three companies into one entity and oversaw the HR function for all of the US locations.
In 2011, she obtained her Senior Professional in Human Resources (SPHR) from the HR Certification Institute (HRCI) and holds her SHRM-SCP certification through the Society of Human Resources Management (SHRM). Lindsay has her B.S. degree from California State University, Sacramento and her M.S.B.A. in Human Resources from Mercy College. She is also a graduate of the Las Vegas Chamber of Commerce Leadership Las Vegas program, Class of 2016.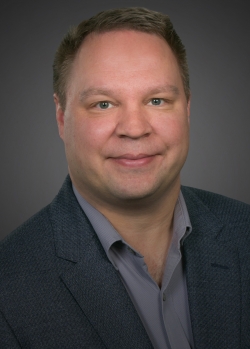 Brett Puwalski
Senior VP of Operations & Product Strategy
Brett Puwalski joined 4Wall in 2016 as part of 4Wall's acquisition of Beame where he took on the role of Director of Operations. Brett was initially tasked with the integration of 4Wall PA into the 4Wall system as well as working to systematically standardize 4Wall equipment branding and working to introduce 4Wall into a full service production company from a solely dry hire company. In 2018, Brett was promoted to his current role of VP of Operations and Product Strategy where he is responsible for planning, developing and implementing the operational, purchasing and asset strategies of the company.
Brett has over 20 years of experience in the entertainment industry. Early in his career he worked freelance in various roles where he had the pleasure to learn from some of the industry's best Lighting Designers, Programmers, and technicians. Brett was one of the founding partners of Atomic Lighting in 2009 that became Beame in 2015, a full service lighting and rigging company.
Brett is a graduate of Penn State University Berks Campus with a BS in Business management. In 2019 he received an online certificate from The Wharton School at the University of Pennsylvania in Business Analytics.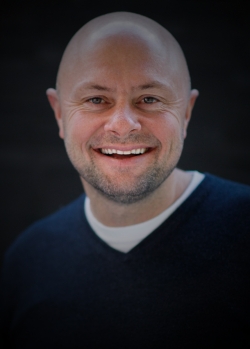 Darren Poultney
Managing Director - EMEA
Darren Poultney started his journey at 4Wall as the founder and CEO of Smart AV, a company he worked tirelessly to build from its origins in 2005.
Starting out with just two screens for hire, Darren established Smart AV as a small start-up with a desire to bring a new level of service to the event technology industry. He has since grown the company into a multi-million pound business that has evolved to offer clients more than just AV; including interactive technology, LED, digital products, service and support and content management.
Darren has spent over two decades working in the audio visual industry and has championed excellent customer service and dedicated staff as the key pillars of his company growth and success, resulting in a hugely successful business in Smart AV across the video and interactive event technology field.
When it comes to supporting clients, Darren brings an unfailing dedication to every project he's involved in, a practice that has underlined Smart AV's success and impacted already on 4Wall's growth, with the conception of an extended reality studio, SmartStudioXR, in London.
Darren is known for his strategic outlook on business and technology and his status as a thought leader in the AV and event industries. Darren brings dynamism and experience to his role as Director of Global Client Strategy at 4Wall, as well as new ideas to ensure the company is always at the forefront of the latest technology.
Everyday Darren exudes energy and passion for the AV industry, guiding and mentoring his management, sales, operations and projects teams to continue to push the company to the next level as a team.