About Us
4Wall In The News
Wes Bailey & the Future of 4Wall
By PLSN Magazine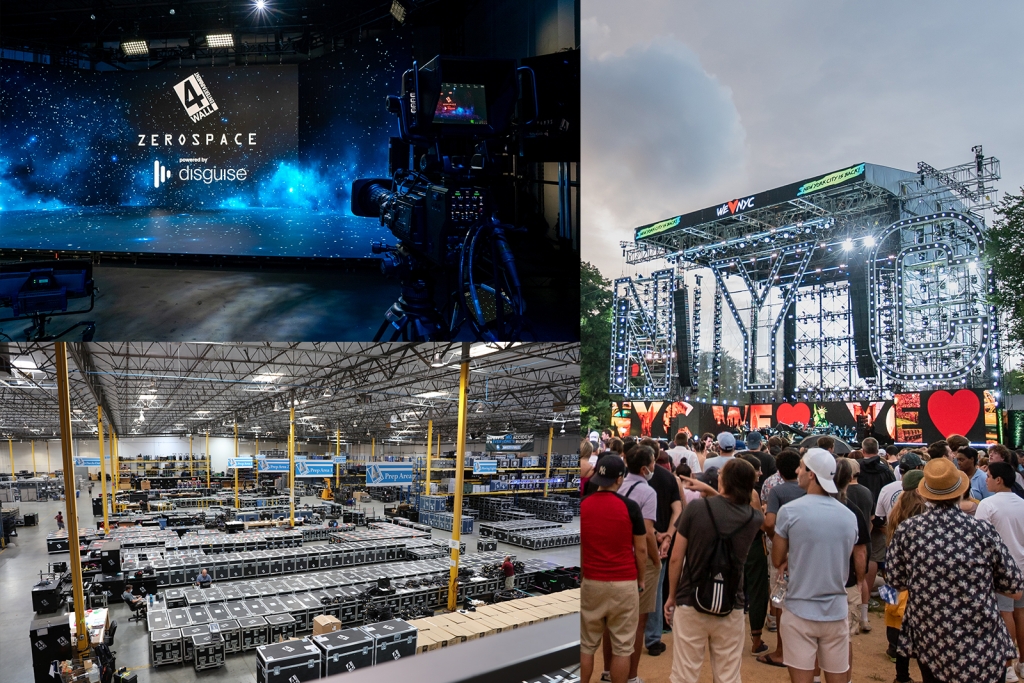 This article appeared in the October issue of PLSN Magazine and was written by Kevin Mitchell.
Is Wes Bailey the youngest person to run a worldwide live event conglomerate? He laughs at the mention of it and then shrugs. "Well, I am about to turn 37, but I don't know for sure. Probably one of the youngest." What is not in doubt is that he has ascended to the top with head-spinning speed. With the support of a crack team of experienced associates and fueled by a stable private equity firm, he is solidly at the wheel of one of the most progressive global video, lighting, and rigging companies in our industry. 
Starting Out in Rural Nevada
This tale has humble beginnings: Bailey grew up in Alamo, NV, 100 miles north of Las Vegas (population around 1,000). The small-town kid's dream was to be a sportswriter, so in 2004, he went south to University of Nevada Las Vegas to major in journalism. He landed at 4Wall because the company's original owner, Michael Cannon, had a ranch in Alamo. "On my first day at UNLV, I started in the shop," Wes recalls. He rolled cable and did gigs on the side, then moved on to assisting with inventory, barcoding, etc. Bailey left UNLV just as the 2008 recession hit, and his writing skills and blossoming interest in this business got him to the position of Director of Marketing. "I took over marketing and the websites because of my journalism background, but I also started doing some work as a 'money ball guy,' figuring out what gear to purchase," Bailey says. "I quickly grew to love the industry and knew 4Wall offered me a lot of opportunities."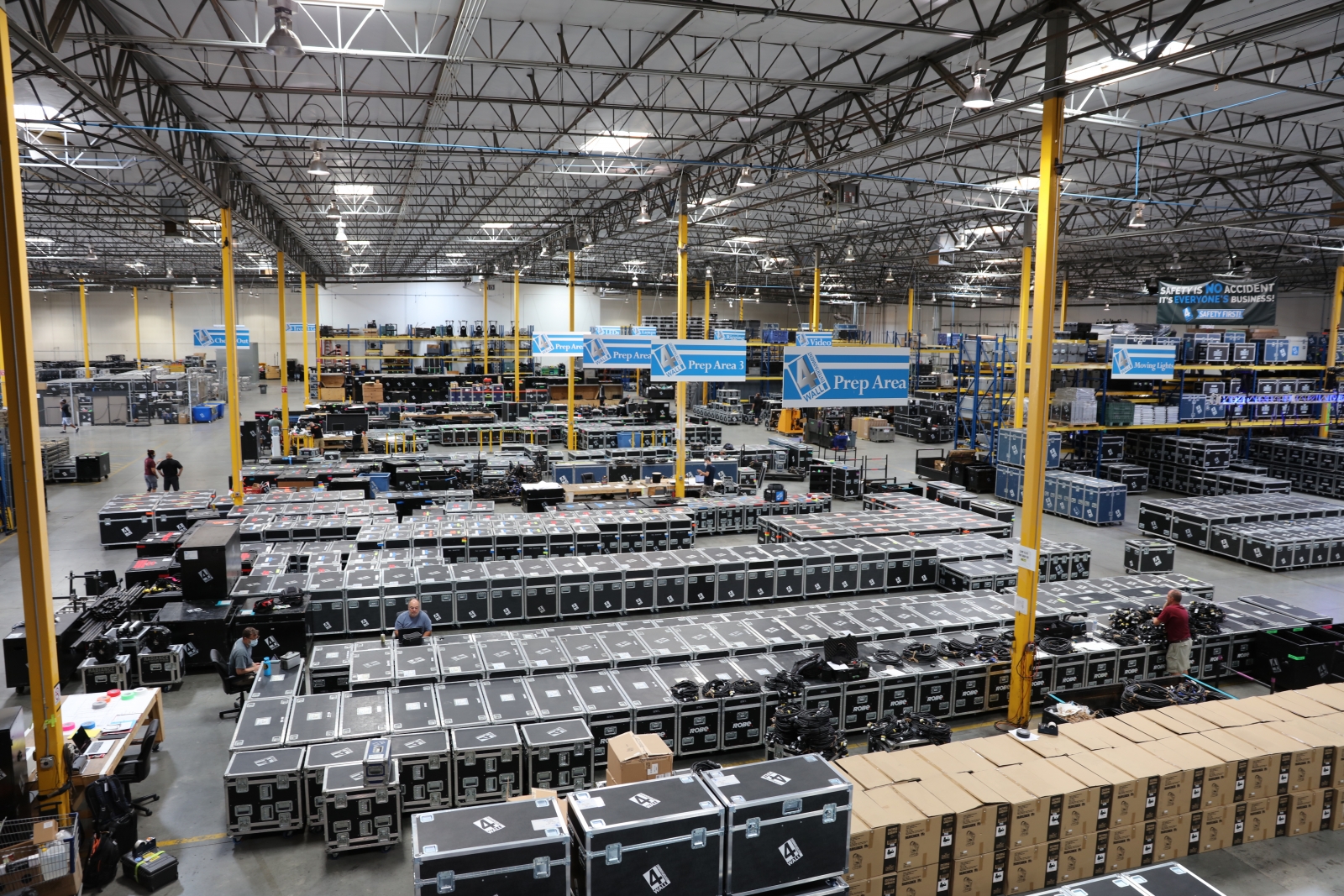 It did indeed: In 2015, the first year of 4Wall's private equity partnership, he became VP of marketing & integration. Then a year later, he was VP of M&A and Product Strategy. During that period, he played an integral role in racking up 4Wall's locations from five to 10 in just two years. Then he was named COO in 2018 and, in June of 2020, he was named CEO. You know, smack dab in the middle of the biggest crisis this industry has ever seen. His can-do attitude is on display at this point: "There was nowhere to go but up â€" that's how I describe it!" But he adds that the involvement of Odyssey Investment Partners, a middle-market private equity firm, was lucky. "While we had our share of layoffs and furloughs, we were able to keep many of our people, keep our sales and marketing teams mostly intact, and we never closed any of our 13 locations." To make it all happen, the entire team not only agreed to pay cuts, but many managers even offered to take more cuts than was suggested. 
4Wall got creative during this period, too: collaborating with LDs Cory Pattak and Jeff Croiter, they created Light Humor, a new animated series appearing on their social medial channels. "With the pandemic, we were committed to keeping our marketing department intact," Bailey says. "It's important because all marketing is from our internal team." They staged Sunday roundtable discussions with top lighting designers, which were put together by Drew Quinones and Jeff Croiter. This blossomed into something else entirely. "The team had the idea to take the funny content coming out of those and animate them. It's very inside humor, but it kept the team busy, and it was great to provide the industry with some fun content that had nothing to do with selling the services of the company." 
Diversifying Through Covid 
"Even before Covid, we'd begun diversifying into other markets and doing more in the markets we were in," Bailey says. While the company started being known primarily for supplying gear and services to corporate events, 4Wall has been supplying lighting, rigging, and video for more concerts and tours, including for the Eagles, Billy Joel, Blake Shelton, and the Black Crowes. Then there are the high-profile happenings that include VAX Live at SoFi Stadium (May 2, in L.A.) and We Love NYC (Aug. 21, in NYC's Central Park).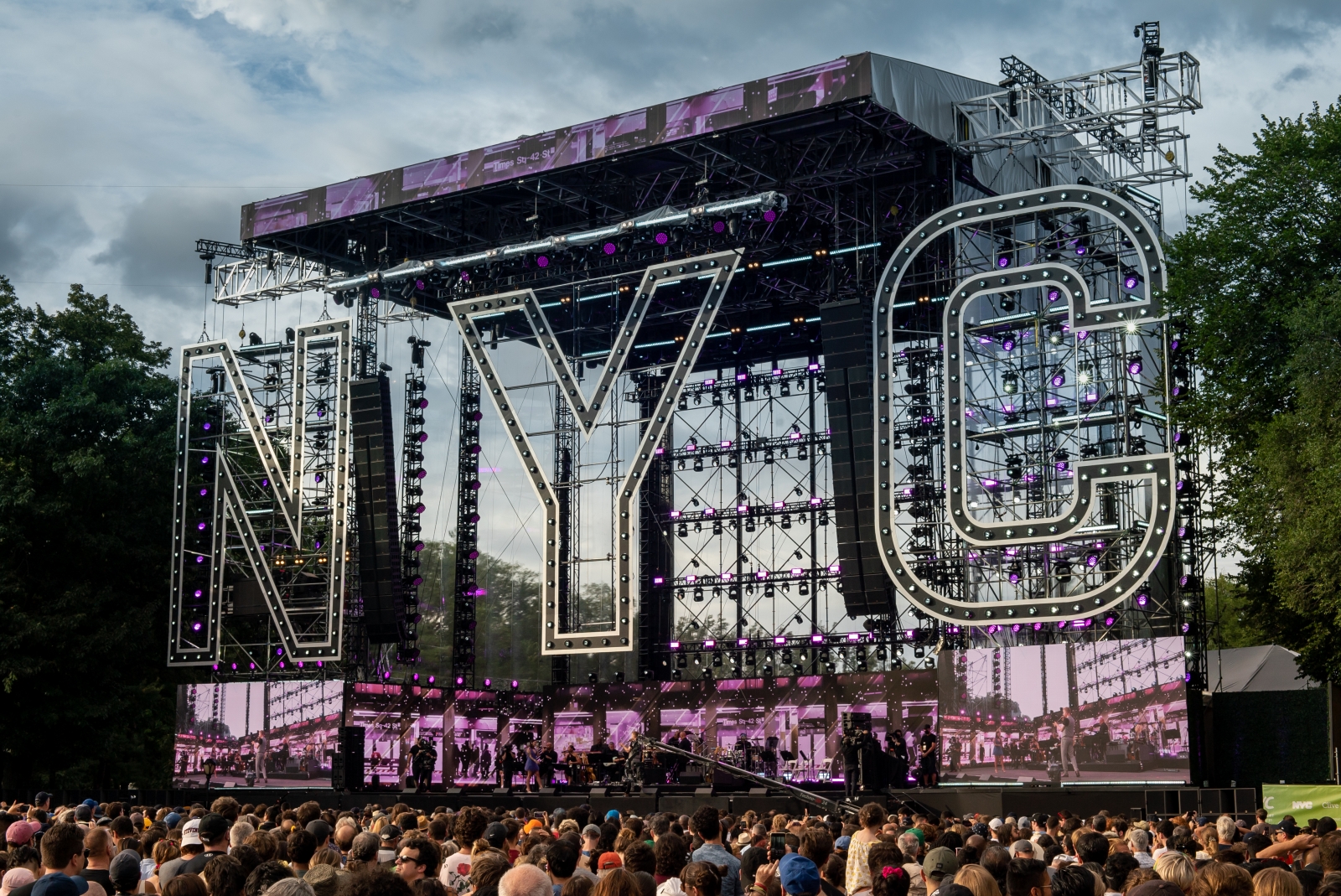 The company's live events team, led by Brad Hafer and Bob Suchocki, has led the music-focused efforts. The company is also flexing its muscle in movies and on TV, especially in New York, where Bailey credits regional GM Elliot Krowe for rapid growth and a focus on technology. They've added xR capabilities that have already been used for HBO's Scenes From a Marriage and season two of Netflix's Russian Doll. This summer, they have also been prepping for the Broadway debut of MJ the Musical by providing the video package for the production, which goes into previews Dec. 6 for a Feb. 1, 2022 opening at the Neil Simon Theatre. They've also recently provided the LED to the new xR studio at the XPLOR facility, at Production Park in South Kirby, U.K. This studio now features 162 panels of ROE Ruby 2.3 LED for the back wall and 72 panels of high-resolution ROE BM4 Black Marble 4.7 LED for the floor. And how is this for fun: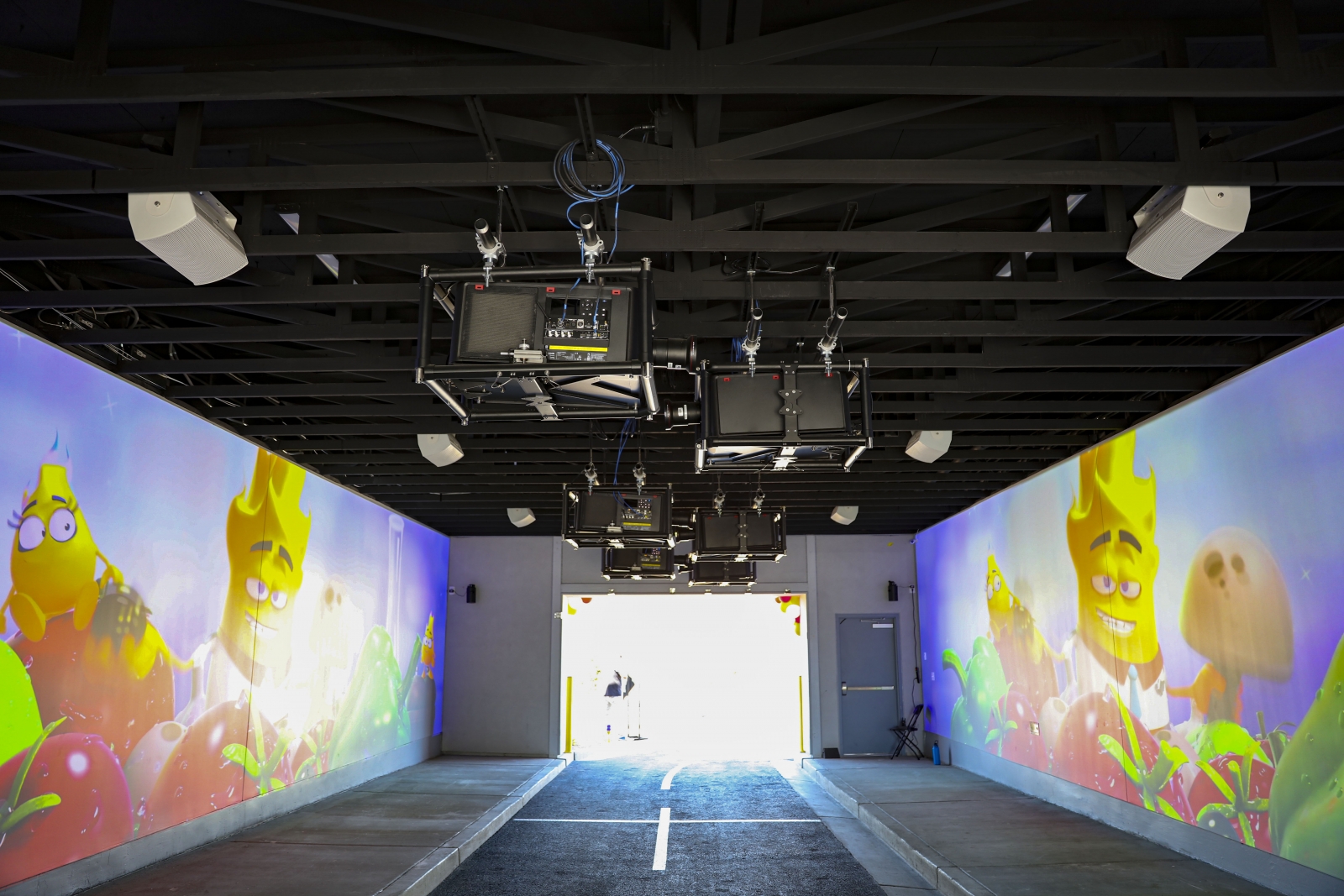 In their hometown of Vegas, they installed an AV System for the high concept drive-thru pizza joint Fly Pie, where getting a pizza involves driving through an airplane hangar outfitted with custom LED video and Barco UDM-W22 projectors provided by 4Wall. Bailey credits the team for 4Wall's continued success. "We still have original 4Wall stalwarts like Bob Gaynor and Al Ridella, and now they have been joined by people like Brad Hafer, Bob Suchocki, Todd Mertzel, and Drew DeCorleto." In addition, the company's push into video has been led by adding Art Lavis and Lars Pedersen. "We wanted to be more than just a lighting company jumping into video, and we've been able to add really talented salespeople and project managers to ensure our clients get the same quality of video product from us that they have always received from the lighting side." 
Latest and Greatest
Bailey believes that clients are still going to want the "latest and greatest" in gear as the pandemic subsides, and the 4Wall team is committed to providing it. Their ability to do it is anchored in their e-commerce website UsedLighting.com. "Being able to switch out the equipment every few years enables us to invest in the latest technology." He is still involved in making new gear decisions, working closely with Brett Puwalski, VP of Operations and Product Strategy. He stresses there are no exclusive allegiances with the many manufacturers who clamor for their attention. "We're brand agnostics," he says with a laugh. "We partner with a lot of great manufacturers, buying what we think we need to support our clients." He adds, "Our entire team has a lot of experience, and we bring key people in to look at new products.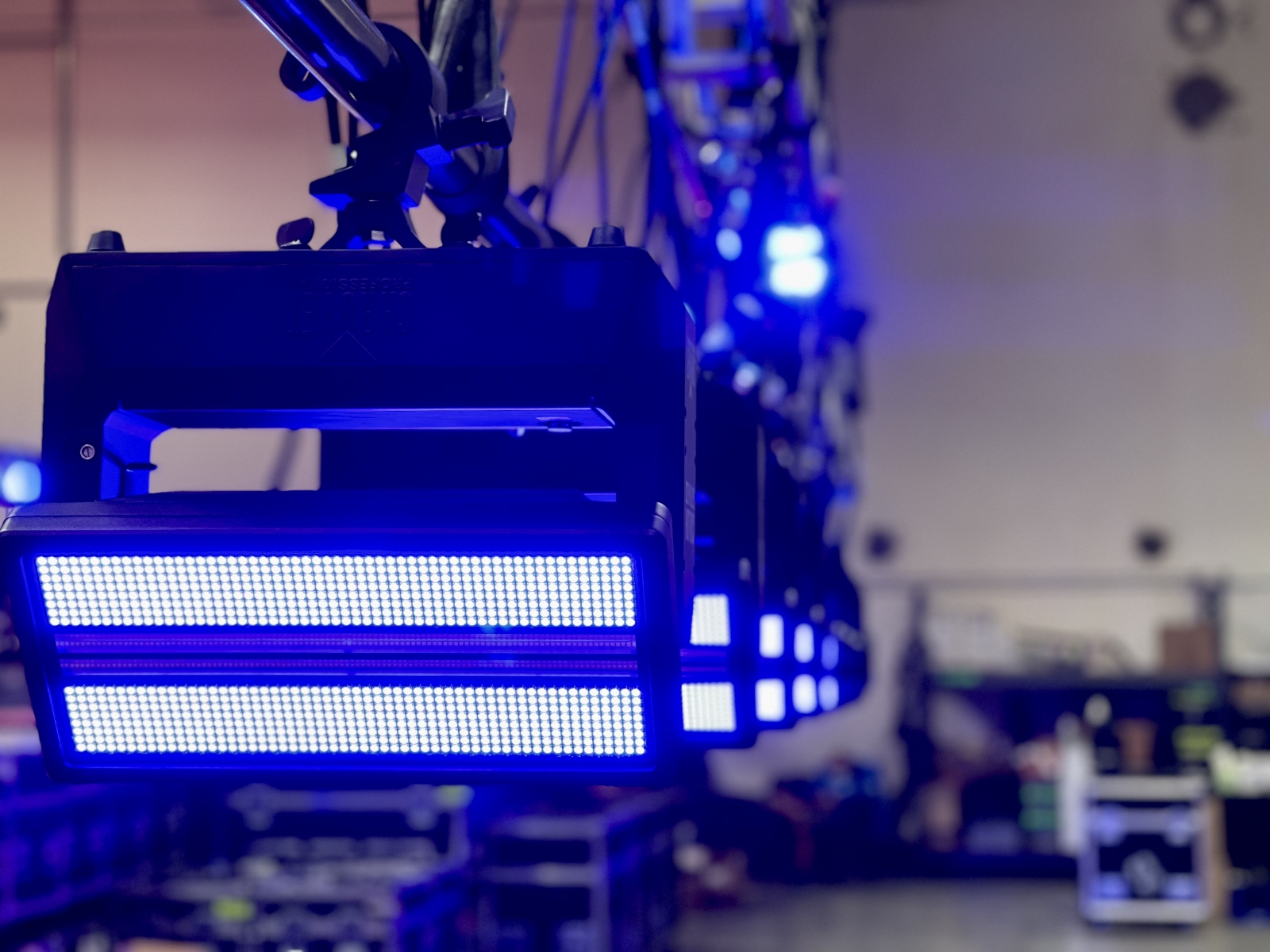 Between all of us, we do a pretty good job judging what will be in demand." He also notes that 4Wall is quick to bring in key clients, too, to make sure they see what they're considering. "Manufacturers today are so good at knowing what is needed and designing them well that a lot of the products are great."
As for Bailey, he is not chained to a desk and gets out to the 4Wall locations as much as possible. "I like to get a feel for how a shop is running, and not just look at numbers. I like to be with our people and get in front of our clients. One of the challenges of a company getting bigger is to remember that clients don't have to use you all the time. We are trying to get out there to thank everyone working with us, no matter how big or small they or their recent project or show was. I especially like to personally meet with someone if there's ever a problem."
More M&A Activity Ahead
"We love to buy good companies and then keep the people who made them that way," he says. "We've had a lot of success with that model." Just a few of those brought into the 4Wall family from the companies they used to run include Krowe (BML-Blackbird Theatrical Services); Dave "Obie" Oberman (Seibo); Rick O'Neill (LightSource); Steve Way (ALPS); Darren Poultney (SmartAV); and Hafer and Puwalski (Beame). "We buy companies for the people, not the equipment. We value the relationship these leaders have built and the knowledge they bring to the table, and we never buy a company to shrink it; we buy it to build it."
Bailey is bullish on the future. 4Wall is ready for a full return of business because of their strong client relationships at many levels as well as their partnerships with manufacturers. Getting better at video and growing that division is also key. "We all want to grow in a responsible and sustainable way that allows our clients to be excited to use us, and our employees to be proud of where they work every day."