About Us
4Wall In The News
4Wall Systems & Design Division Awarded 2022 US CSI Partner of the Year Award for Second Consecutive Year
By Drew Quinones
Nov 30, 2022, updated Dec 21, 2022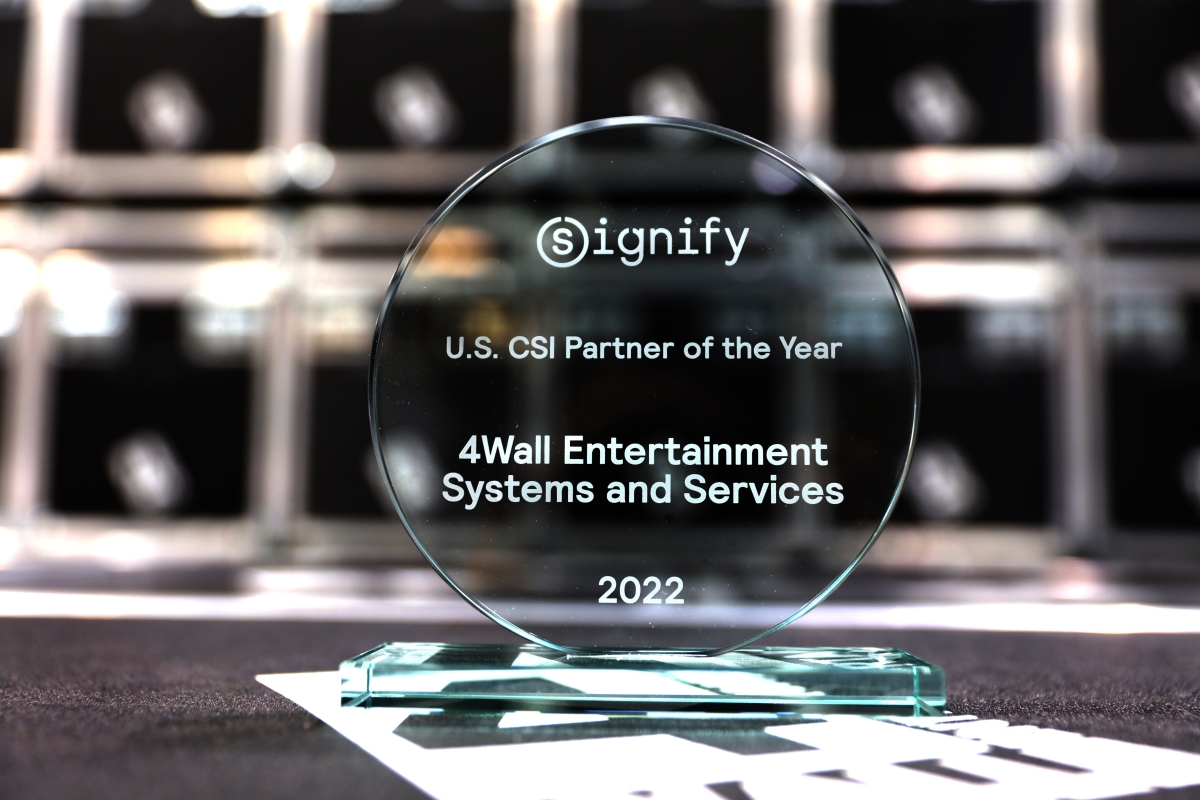 Las Vegas, NV - This month, the 4Wall Systems & Design Division won the 2022 US Construction Specifications Institute (CSI) Partner of the Year Award presented by Color Kinetics and Signify for the second consecutive year. The award ceremony was held at the Wynn Hotel & Casino in Las Vegas, NV.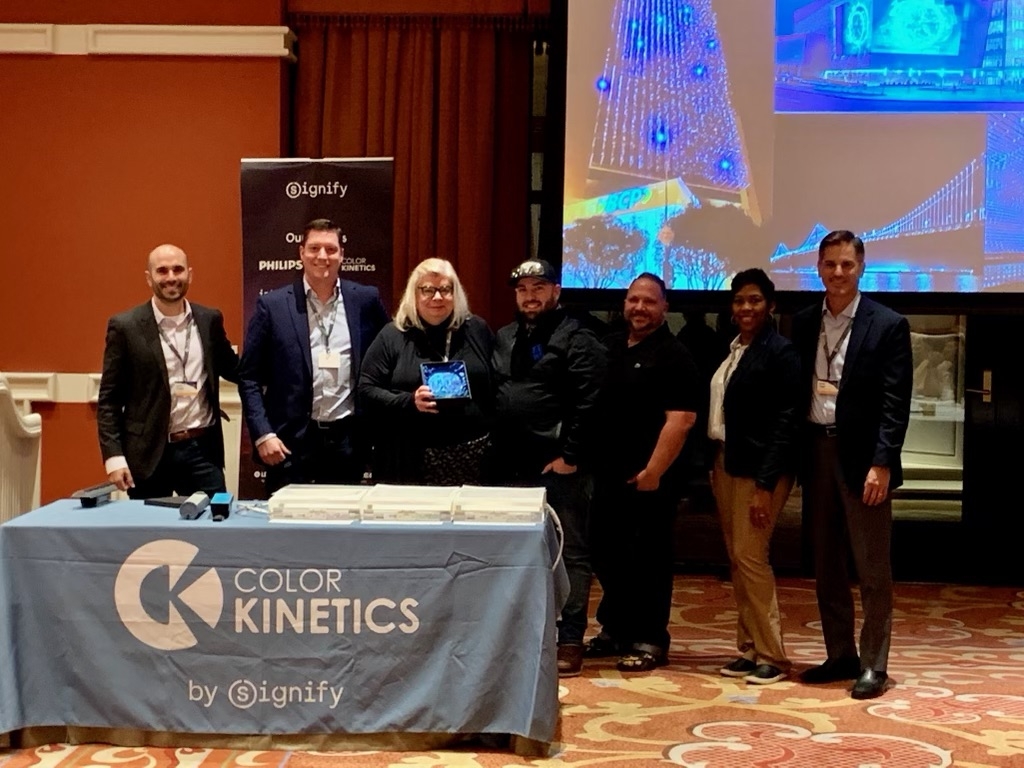 The CSI Partner of the Year Award recognizes and rewards innovation and excellence while working on some of world's best lighting projects.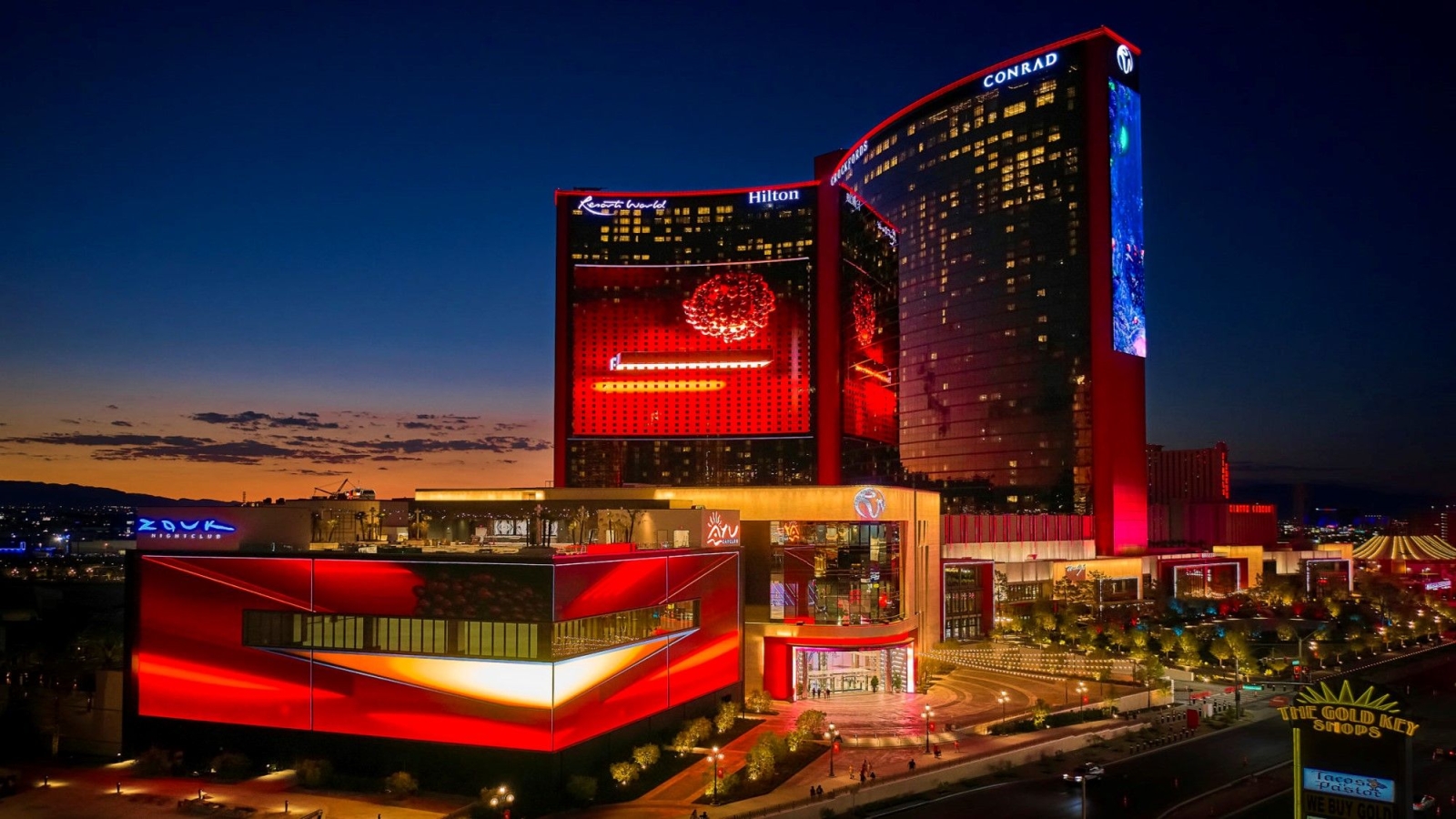 The 4Wall Systems & Design team was recognized for their work promoting and selling Color Kinetics products. One of the featured projects during the award ceremony was Resorts World in Las Vegas, NV. Resorts World opened on June 24, 2021 and is the first new resort to be completed on the Las Vegas Strip since 2010. At a cost of $4.3 billion, Resorts World is the most expensive resort property ever developed in Las Vegas.  
4Wall is currently working on projects that are slated to be completed in 2023 including the MSG Sphere at The Venetian in Las Vegas, NV, the Harbor Bridge Project in Corpus Christi, TX, and more. Each project features a substantial amount of Color Kinetics products. 
"It was an honor to be recognized for the second year in a row," said VP of Systems Integration Sales Barbara Brennan. "We have an amazing team of extremely talented individuals, and it was a fantastic opportunity to see everyone's hard work get the recognition it deserves."  
(Resorts World photo from Signify)