About Us
4Wall In The News
4Wall Entertainment Adds Thousands of New CHAUVET Professional Fixtures to Rental Inventory
By Drew Quinones
Sep 14, 2022, updated Oct 25, 2023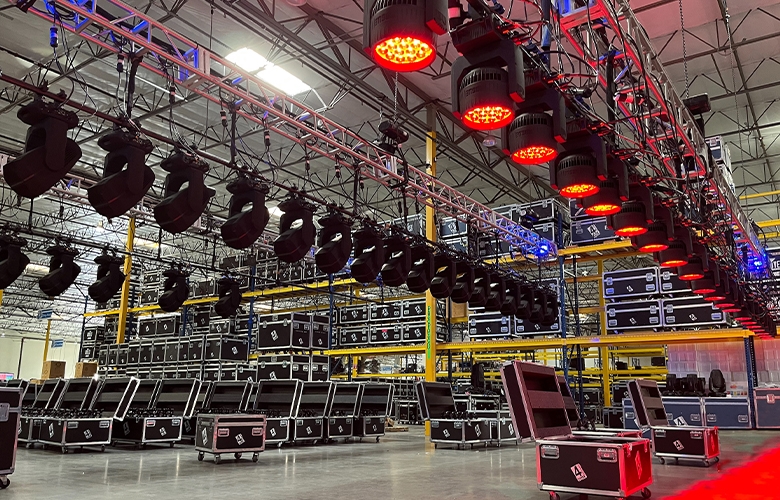 Las Vegas, NV - 4Wall Entertainment, a global provider of entertainment equipment rentals and services, recently added thousands of CHAUVET Professional products to its rental inventory, including moving lights, battens, LED Pars & TV Panels, with a majority of the gear being IP65 rated for outdoor use.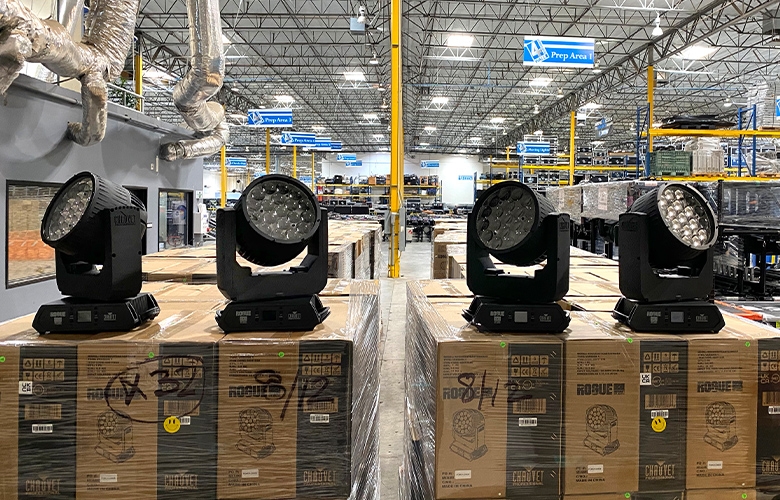 "CHAUVET Professional has been a very important partner to us coming out of the pandemic," said Sr. VP of Operations & Product Strategy, Brett Puwalski. "They have worked with us to help supply our clients with outdoor and indoor-rated fixtures from moving lights and pars to their F5IP video tile, which we purchased hundreds of last year. CHAUVET Professional's products are always in demand from our clients, and they continue to execute gear shipments for us even with the supply chain challenges our industry faces."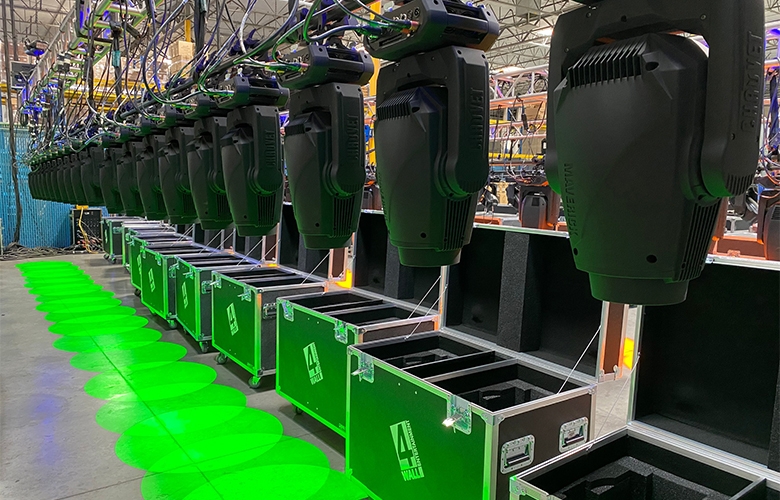 The product will be spread out across many of 4Wall's 14 US & UK locations, with much of it spending little time in the shop as it goes through the 4Wall QC process straight onto the jobsite.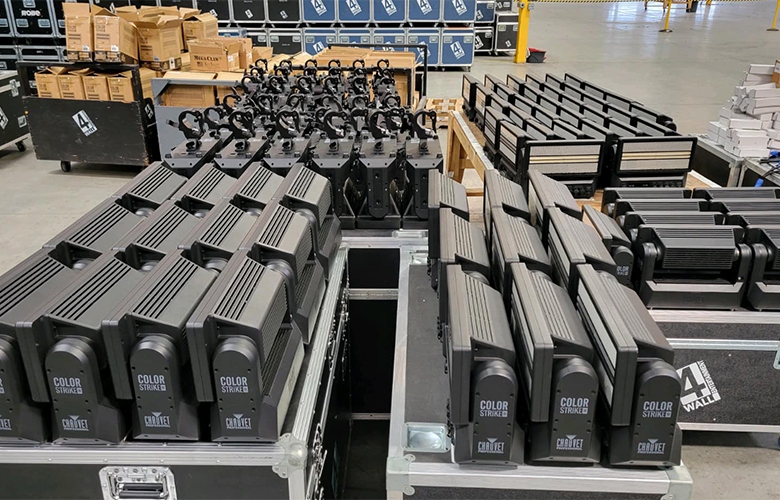 "We're excited to see 4Wall invest in many of our new products while continuing to invest in our earlier products that have become staples of their rental inventory for many years now," said Sr. Product Development Manager at CHAUVET Professional, Ford Sellers. "We closely develop our products based on industry feedback and need, so it's always exciting for us to see our brand-new products out in the field like the Rogue Outcast 2X Wash and Outcast 1L Beam."

Below are some of the CHAUVET Professional fixtures 4Wall has added to its inventory in the past few months:

Cloud 9: A low-lying fogger that can fill large-scale areas with a thick fog
Color STRIKE M: An IP65 rated strobe/wash with a 180° tilt range & 2 pixel-mappable areas
COLORado 1QS: IP65 rated, RGBW single-source beam, and 2,800-10,000K color temp
COLORado PXL Bar 8 & 16: An IP65 rated, tilting batten with a 5.8° - 47.9° zoom range
COLORado Solo Batten 4: RGBAW, CRI of 77.2, 1,800-8,000K color temp, & pixel mapping
EPIX Strip IP: A 3' pixel-mappable, outdoor-rated LED strip with 100 LEDs in a row
Maverick Force S Spot: Lightweight & powerful at 47 lbs. and 14,000 lumens of LED output

Maverick MK3 Profile V2: 51,000 source lumens, 4-blade shutters, & high CRI for TV/Film use
Maverick Storm 2 BeamWash: IP65 rated, pixel-mappable, & a large zoom range of 6.7° - 56.5°
onAir IP Panel 2: IP65 rated, 95 CRI, 22,508 lumens & 448 RGB & 448 WW LEDs for a soft light
Rogue Outcast 1L Beam: IP65 rated, 300W lamp, fast & precise, color wheel & 17 static gobos
Rogue Outcast 2X Wash: IP65 rated, 8° - 66° zoom, 5 pixel-mappable zones, & RGBW LEDs
STRIKE 1: A big & bold, 230W LED blinder that's IP65 rated for outdoor use
Vesuvio II: An RGBA+UV fog machine with dual LED sections to illuminate the fog