About Us
4Wall In The News
4Wall NY Adds Key People, Gear & Services
By Luke Lytle
Nov 12, 2021, updated Jan 3, 2022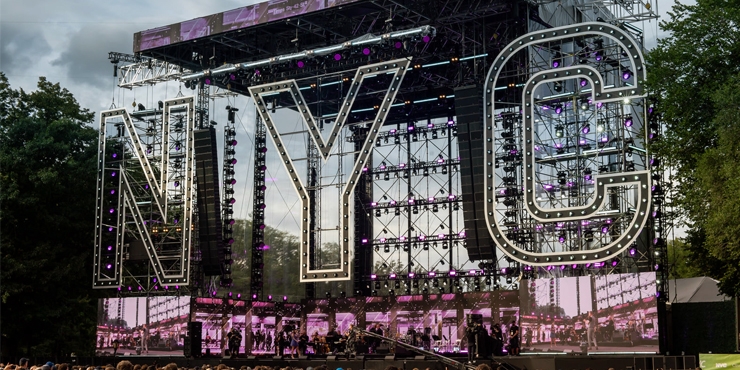 After a year and months of canceled shows, uncertainty, frustration, and layoffs, things are finally starting to pick up for the entertainment industry. Like many others during the pandemic, 4Wall spent much of its time talking and listening to people within the industry (The 4Wall Roundtable), planning, and preparing for a time when events came back. While 4Wall locations are getting busy again, 4Wall New York, in particular, is seeing events come back in full swing, from Broadway starting to reopen to TV & movie shoots moving forward while following the strictest of guidelines. 
Throughout most of the 20-year history of 4Wall New York, the primary focus has been on providing lighting, grip, and rigging equipment to events of all types in the greater New York area. In 2018 and 2019, they dipped their toes into the video equipment market by adding video projectors, screens, and video panels along with key people who specialize in the video and production worlds such as Art Lavis and Bob Suchocki. More gear and people were planned to be added soon after.  
As with everything else, those plans were put on hold during the pandemic. Once events started happening again, it was time to finally put those plans into action by adding key people to the team, expanding into new markets, and adding completely new services such as extended reality (xR) and virtual production. 4Wall NY also worked quickly to add new gear they had been evaluating during the downtime to support the new markets and services, including gear from Absen, Astera, Chauvet, Elation, Epson, ETC/HES, Panasonic, and Robe. 
Below are some of the key people, equipment, and services 4Wall NY has recently added.
---


Some of 4Wall NY's new additions in no particular order.
New Talent 
Alex Bright - Senior Technology Specialist: Alex is a Media Server specialist who works with clients in developing pixel maps & pre-production content along with on-site programming. 
Ben Danielowski - Director of Virtual Production: Formerly of Boum Creative, Ben's expertise includes working on productions that need extended (xR), augmented (AR) & virtual reality (VR) elements and sets. He has worked with brands such as Netflix, A+E, HBO, and many more to help make their projects come to life.
 
Drew DeCorleto - VP of Business Development: Formerly of World Stage, Drew is well versed in both lighting and video and handles an extensive roster of TV network clients such as NBC, ESPN and Fox. He also handles a full range of live events and equipment sales to all segments of the industry. 
Ian Crawford - Video Systems Project Manager: Ian has an extensive freelance video engineering background in the Theater market and has overseen the prep, installation, and operation for dozens of complex video systems for Broadway and off-Broadway shows. 
John Velez - Account Executive: John has over 30 years of experience as a gaffer on TV & Movies such as Black Swan, Inside Man, and Garden State. He brings that perspective to his role in managing clients' technical needs. 
John Wiese - Project Manager: Formerly of WorldStage, John worked on live event job sites as a project manager. Johns' expertise is in handling all facets of production management for multi-discipline projects all types of events. 
Lars Pedersen - VP of Project Innovation: Lars is an industry veteran with over 30 years of experience in selling video services. His primary focus is on Broadway & theater, but he works on all types of events including complex, special projects. 
Mathew Leland - Director of Virtual Production: Formerly of Boum Creative, Mat lives in the extended reality (xR) and virtual production worlds. His expertise is in utilizing xR technology for tv shows, movies, commercials, and applications needing 360-degree virtual scenes, interactive stages, and immersive environments. 
Mike Lord - Video Project Manager: Mike comes from Dynamic where he worked on all elements of full production service jobs. Mike will focus on project management duties for all video-related projects for the theater market, industrial, and special events. 
Paige Pinckney - LED Technology Specialist: Formerly of WorldStage, Paige oversaw running their LED department. Paige will be overseeing 4Wall New York jobs that utilize LED tile, including applications needing permanent installations. 
Tanner Simpson - Manager of 3D Workflow & Development: Formerly of Boum Creative, Tanner has a skillset in 3D modeling, animation, programming & design, along with expertise in Unreal Engine, Notch FFX & other digital integration platforms utilized within xR.
Tara France - Account Manager: Formerly of World Stage, Tara helps coordinate projects and handles a wide variety of clients in the New York market. She is experienced in both lighting & video equipment.  
---
xR Capabilities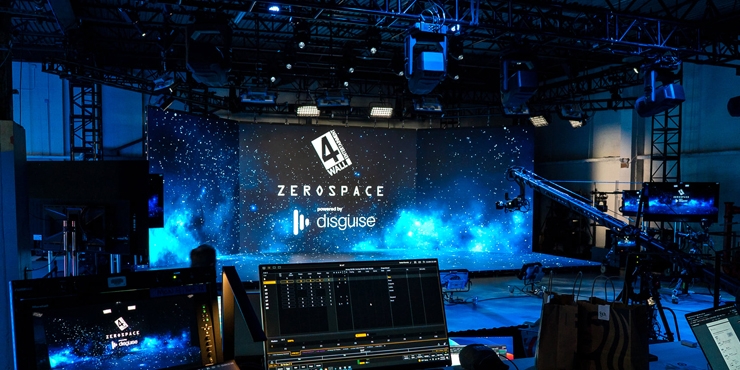 4Wall partnered with Disguise & ZeroSpace to create this state-of-the-art xR Stage. The stage immerses talent and performers in virtual environments where they can see and interact with video content in real-time. We utilize real-time engines, camera tracking, UHD LED screens and virtual set extensions to transport the talent into an immersive, virtual environment.
Contact VirtualProduction@4Wall.com for pricing & booking.
Notable New Gear

---

Recent NY Projects 
---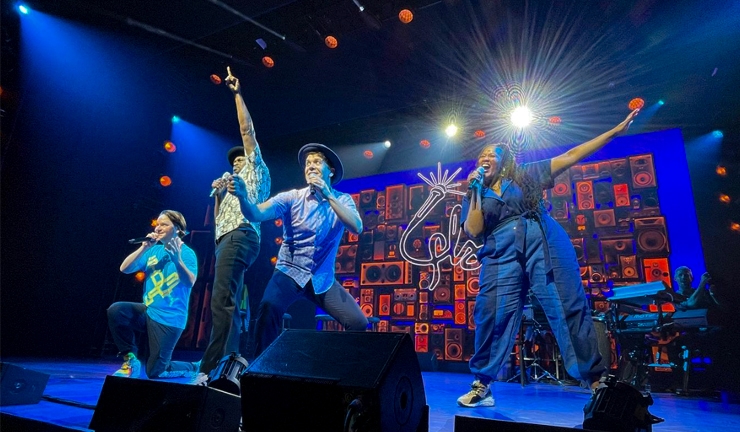 Broadway production of Freestyle Love Supreme.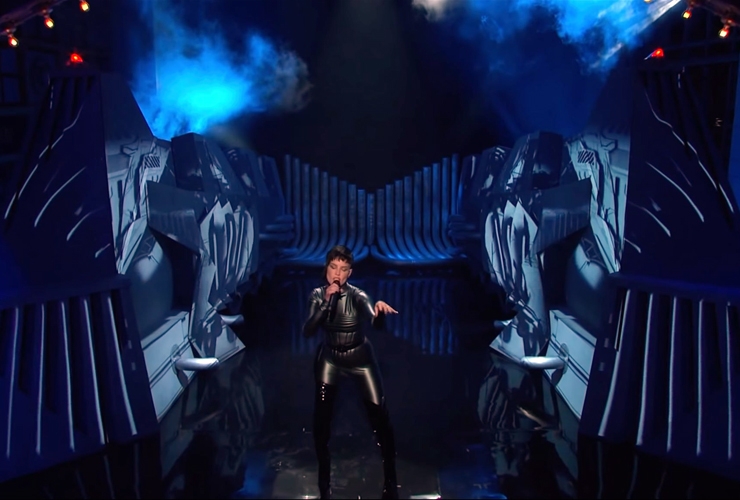 Halsey performing on Saturday Night Live.