Chauvet Professional's New Maverick MK3 Profile and Spot Fixtures Set to Make U.S. Debut at 4Wall Los Angeles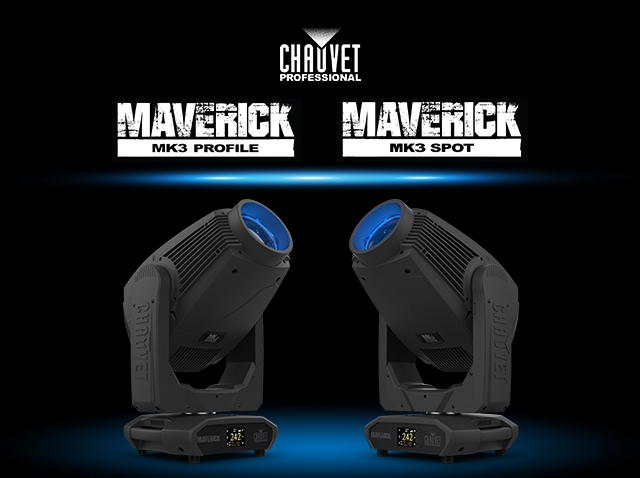 Chauvet Professional debuted their highly anticipated Maverick MK3 Profile and MK3 Spot fixtures this week in Germany at Prolight+Sound. The LED moving lights will be making their U.S. debut on April 23, 2019, at 4Wall Los Angeles. The 4Wall LA event will be the first stop for Chauvet during their 7 city roadshow. Four of those stops will be at 4Wall locations.
In addition to getting hands-on demos with the new Maverick fixtures, you will also have a chance to see each 4Wall location's Chauvet Professional rental inventory. From the COLORado Solo series to the MK3 Wash fixture, there will be a unique blend of new and familiar fixtures for attendees to see.
Dates and 4Wall locations for the Chauvet Professional Roadshow are below:
  April 23, 2019, @ 4Wall Los Angeles
  April 25, 2019, @ 4Wall Las Vegas
  April 30, 2019, @ 4Wall Boston
  May 2, 2019, @ 4Wall DC (Vendor Showcase)