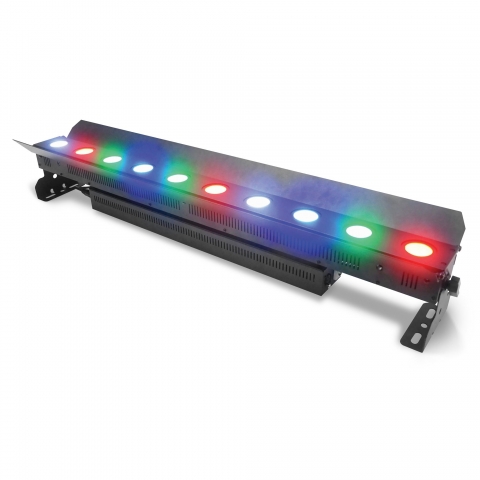 Showline SL E-strip 10 LED Batten
Details
Description
The SL eSTRIP 10 is the latest addition to the Philips Showline eSeries family. Ten cells of homogenized RGBW LEDs deliver a blended wash of colour , emulating the traditional halogen strip light effect, with reduced power consumption, lower heat output, and minimal maintenance.
With its rugged construction, internal power supply and simple operating system, the SL eSTRIP 10 is an ideal replacement for conventional MR-16 strip lights for all entertainment applications.
We ensure our equipment is maintained to the highest standard, ready for your next event. Our experienced team of account managers, project managers and technicians are ready and waiting to help you create the perfect video and lighting experience.
Downloads
Features
Delivers 2000 lumens output20 degree beam angleChoice of 1,2,5 or 10 pixel control
Built in presets and chases for simple control
Variety of mounting options
Configure remotely via RDM, or locally through a simple Showline LCD menu system.
DMX512A controlSimple onboard LCD menu system Powercon Input/Output