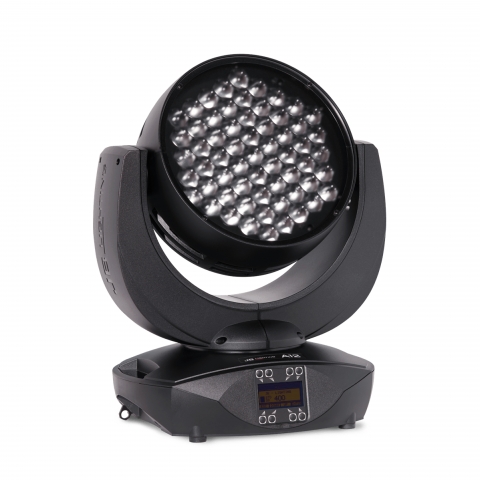 Details
Description
The A12 is an extremely bright, precise and quiet high performance washlight. The colour mixing of the A12 takes place inside the device, so the light emission is pixel-less and a fully mixed colour – regardless of whether intensive full colors, soft pastel shades or white in various color temperatures.
In addition, the control of individual LED segments enables your multitude of colour patterns/variants, which makes the A12 the perfect multitool in the washlight sector.
We ensure our equipment is maintained to the highest standard, ready for your next event. Our experienced team of account managers, project managers and technicians are ready and waiting to help you create the perfect video and lighting experience.
Downloads
Features
Zoom system 4° - 48° (4°-33° 1/2 Peak, 8°-48° 1/10 Peak)
Highly efficient lens system
61 RGBW multi-chip LEDs in the 15W class
Hexagonal lens form for homogenous light field
Input voltage range 100 - 240V, 50/60HZ
Max. power consumption 850VA
Typical consumption: 490VA