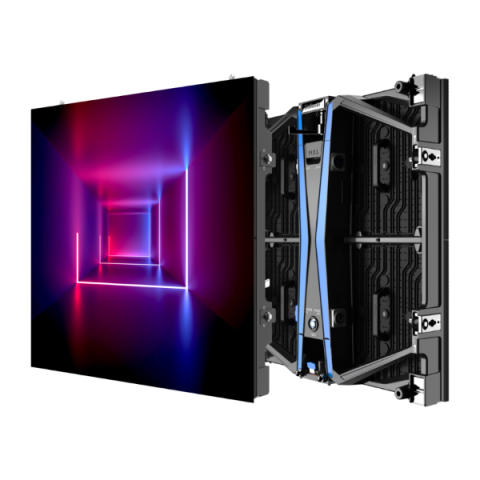 Details
Description
The Upad IV brings the newest technology in a lightweight, high-precision panel, demonstrating brilliant visual performance from Novastar's A10S Pro HDR processing.
The product features flat, curve and edge panels, as well as the new S-Curve Upad IV-S panel, which uses an entirely smooth flexible curve that can be used together to build creative designs from one single batch.
Ultra lightweight: Die-cast magnesium design, weighs only 6.3kg.
Precise curved fast lock: From -5 °(convex) to +10° (concave), wide range of curving, creative screen shapes and sizes.
HDR Technology: DDC (Dual Drive Configuration) Technology and HDR Technology, using the newest Novastar A10s card, supporting high resolution, 16bit high grey level, 10bit video, automatic module calibration and smart module monitoring.
Multiple Scenario Applications: High precision curving and creative display, all Upad IV panels come from the same batch and can be used in conjunction with our 90-degree edge and Upad IV-S true curve creative panels.
Automatic lock design: Enables one engineer to finish installation, disassembly and maintenance.
Downloads
Features
Pixel pitch: 2.6mm
LED type: 3 in 1 Black SMD
Resolution: 192 x 192
Brightness: 1000 cd/m²
Refresh Rate: 3840 Hz
Module dimensions: 500 x 500 x 70 mm
Weight per panel: 6.3 kg
IP rating: IP30
Power consumption max./panel: 120 W
Power consumption/panel: 40 W
Min. viewing distance: 2.6mm
Horizontal viewing angle: 140°
Vertical viewing angle: 120°
Features: -5° - 10° curve