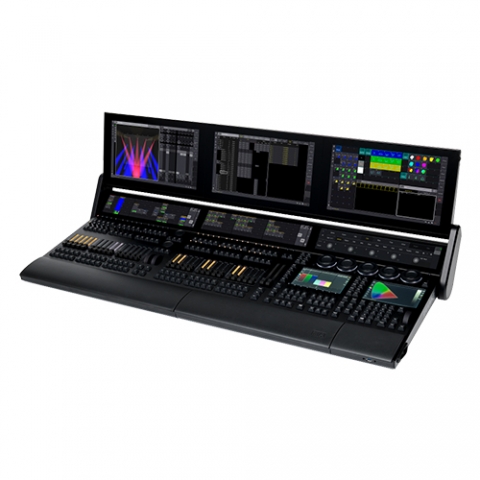 MA Lighting grandMA3 Full-Size
Details
Description
The grandMA3 full-size console includes 12,288 control parameters as standard, ensuring that it is the perfect base platform for the world's most prestigious entertainment lighting applications. The system size is scalable to 250,000 parameters with the use of additional grandMA3 processing units.
The grandMA3 control consoles are compatible with shows created on grandMA2 consoles. Where features allow, existing shows can be exported from grandMA2 software 3.4 for use in all grandMA3 console models.
We strive to provide impeccably maintained rental equipment for the entertainment industry that is prepped and ready for your event. Our experienced staff stands ready to help you with your lighting, video, rigging & production needs. Rental inventory availability may vary based on date and 4Wall location. In cases where your preferred item is unavailable, we'll do our best to suggest a suitable replacement.
Downloads
Features
6 DMX outputs, 1 DMX input
3 internal foldable monitor multi-touch screens
3 internal letterbox multi-touch screens
2 internal multi-touch command screens
2 external multi-touch screens can be connected
2 multipurpose level wheels
2 multipurpose single encoder
71 rotary RGB backlit encoder
5 backlit dual encoders
30 backlit motorized 60mm faders
120 separate playbacks
16 assignable x-keys
Integrated keyboard drawer
Built-in uninterruptible power supply (UPS)
3 etherCON connectors, 6 USB connectors
2 backlit motorized A/B faders 100mm
Individually backlit and dimmable silent (clickless) keys