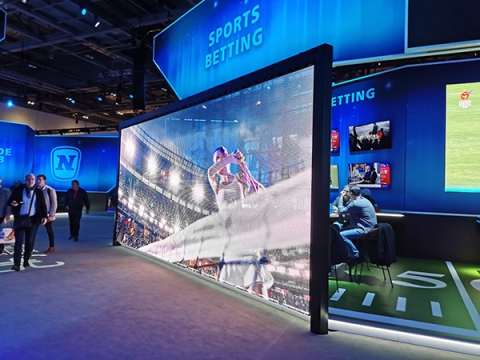 3.9mm Gloshine LED Transparent
Details
Description
Transparent LED is here. It's unforgettable, creative and seamless.
Our Gloshine Creative Transparent LED features a high-res 3.9mm pixel pitch, one of the highest on the market, a seamless design and a curvable option.
Ideal for exhibition environments, retail spaces and events, our Transparent LED offers a new take on traditional LED displays – giving your audiences a new perspective on conventional displays.
With high-transparency and an immaculate cabinet, our Transparent LED is a stunning technology ready to bring your idea to life.
High transparency: The 3.9mm pixel pitch makes our Transparent LED one of the highest resolution transparent products on the rental market, as well as one of the most transparent, with a 40% transparency rate.
Creative curve: Get creative with our 3.9mm Transparent LED, and use its optional concave curve of up to -5 degrees.
Flown capabilities: Our Transparent LED can be both ground supported and flown for maximum effect and can be built to your specified size or shape.
Slim and lightweight: The 3.9mm Transparent LED weighs just 5.8kg and has a depth of just 80mm, making it the ideal solution for pop-up campaigns, exhibitions and events.
We ensure our equipment is maintained to the highest standard, ready for your next event. Our experienced team of account managers, project managers and technicians are ready and waiting to help you create the perfect video and lighting experience.
Video
Downloads
Features
Pixel pitch: 3.91 mm - 7.81 mm
Resolution (pixels): 256 x 64
Resolution for content creation: 256 x 128 pixels
Cabinet dimensions: 1000mm x 500mm x 80mm
Brightness: 600-800 nit | 2000-3000 nit
Viewing angles: 160˚ (H) /160˚ (V)
Cabinet weight: 5.8kg
Refresh rate: 1920Hz/3840 Hz
Max. power consumption: 380w/m ² | 400w/m ²
Best viewing distance: >3m
IP Rating: Ip54
Curve (optional): -5°C ~ +5°C