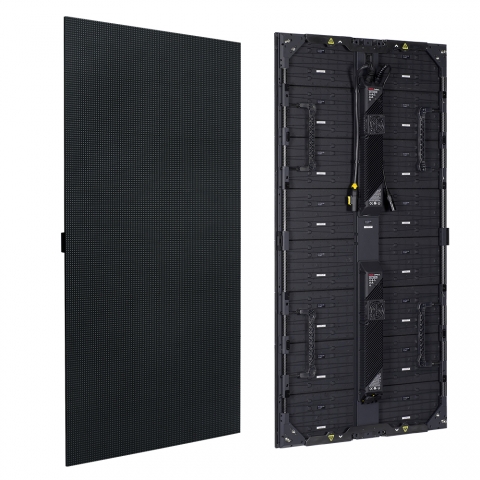 5.7mm ROE CB5 LED Outdoor
Details
Description
The Roe CB5, part of the Roe Carbon Series, is a high-brightness outdoor LED screen ideal for touring, sporting events, festivals, outdoor airshows and other outdoor event applications. This lightweight LED comes with the option to hang, stack, curve and edge, as well as easily transport from location to location, and create large-scale LED walls to remember.
Lightweight solution: The Carbon series LED panels are lightweight and sleek, weighing just 13.9kg per panel, ideal for creating large-scale LED walls at outdoor events or bold LED ceilings.
Ideal for outdoor festivals and concerts: Robust and weatherproof, our Roe CB5 LED is ready to take on the largest outdoor events, from festivals and concerts to sporting events and airshows.
Flexible and creative: The CB5 panel offers the ability to curve up to 15 degrees concave and 10 degrees convex, as well as build LED corners of up to 90 degrees.
High-resolution outdoor screen: At a 5.77mm pixel pitch, the CB5 offers a high resolution display that can be seen up close and far away.
We ensure our equipment is maintained to the highest standard, ready for your next event. Our experienced team of account managers, project managers and technicians are ready and waiting to help you create the perfect video and lighting experience.
Downloads
Features
Pixel Pitch: 5.77mm
LED Configuration: SMD 1921 White
Max Brightness Calibrated: 6000nits
Panel Dimension: 600 x 1200 x 77mm, 23.6" x 47.2" x 3.0" 
Panel Resolution (H x V): 104 x 208
Weight Per Panel: 13.85kg; 30.53lbs
Power Consumption Max/Average: 500W / 250W
BTU Max/Average: 1706 / 785
Transparency: Solid
Serviceability: No
Curving (Concave & Convex): Concave 15°~Convex 10°
Viewing Angle Vertical: 110°
Viewing Angle Horizontal: 140°
Refresh Rate: 3840Hz
Gray Scale: 16bit
Operational Temp/Humidity: -20° -45°C 10-90% RH -4° -113°F 10-90% RH
Storage Temp/Humidity: -40° -60°C 10-90% RH -4° -140°F 10-90% RH
IP Rating: Outdoor 
Certifications: CE, ETL, FCC